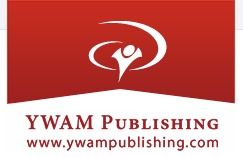 We received
Meriwether Lewis: Off the Edge of the Map
and
Unit Study Curriculum Guide Meriwether Lewis
from the
Heroes of History
series created by
YWAM Publishing
to review. Both are written by Janet and Geoff Benge, who are also the authors of several other biography books in the Heroes of History series. They combine historical facts into an easy to read literary journey for kids of all ages. Although the suggested reading age for a child reading independently is 10+, we used these books with our kids and I read the chapters and created activities tailored to their grade.
The Heroes of History series is an exciting learning experience that brings kids along on a historical adventure. Each book in the series is based on a real person and true events from their life. In Off the Edge of the Map, readers go on an expedition with Meriwether Lewis across America, alongside William Clark. They were commissioned by President Jefferson to take this journey and left in May of 1804, beginning at the Mississippi River near St. Louis, and ending in September 1806. At the time, no one had completed such a daring exploration of the western states. Their goal was to find a land route the Pacific Ocean. In those days, the United States were divided into groups, including Louisiana (purchased in 1803), Spanish Territory, and what remained of the native regions.
We began reading Off the Edge of the Map near the Merrimack River, a substitute for the Mississippi River, to set the scene. We brought along paper boats (we made them waterproof by folding the paper into a boat, then unfolding it, laminating it, and refolding it - pre-folding it made it so much easier to put back together), small "explorer" figures, a nature journal, map, field guide, and binoculars. We observed nature, tested out the boat on the river, drew berries and flowers in our nature journals then looked them up, marked the map where we started and ended, and went on a walk along the river bank. After our exploration, we sat in a sunny, grassy patch and the kids ate lunch while I began reading.
Off the Edge of the Map actually starts out by introducing Meriwether's early life and leading up to the journey west. We covered the first few short chapters in one sitting, but after that we read two chapters a day during circle time. After we read we marked spots on the map where they stopped, and we made lists of who they met or what animals and plants they found. I asked them questions about what they learned and found interesting.
The History Unit Study Curriculum Guide covers Student Explorations, Social Studies, Key Quotes, Community Links, Related Themes to Explore, Bibliography of Related Resources, and Culminating Events. This teacher's guide covers various activities, including: creative writing, drama, movie critiquing, reading comprehension, essay writing, and history and geography concepts. As a teacher or homeschooling parent, you can pick and choose which activities will work best for your child(ren) based on their learning styles. They can also be used individually or as a group. The unit study guide is also designed to be used by children in different grades or abilities.
We started each reading with a quote, which we wrote on the white board and left up for the day. While we are working on unit studies, we focus on vocabulary words that are commonly used in the passages, such are courage, brave, leadership, etc. These words are used in our daily writing journals (those split notebooks with a drawing portion on top and a written portion below) to inspire a picture and story. Our unit study learning center (or display corner, as it's called in the book) featured a color coded map, where we marked their journey as we read, paper canoes and types of housing (made out of natural materials), Safari Ltd. animal figures (bears, coyotes, beavers, wolves, dogs, eagles, etc), a flower press, plant samples, a compass, timeline, nature journal, field guide, leather and fur (both faux) clothes cut outs that were used to dress up fabric dolls, Lewis and Clark themed flash cards that we found online that featured coins, food, locations, animals, and maps, a picture of the United States flag at the time, printed images of their journals, and books on Lewis and Clark. Most of these were suggested in the unit study guide, and we gathered up what we had available. Our learning center was the main hub for all their hands-on learning needs. They were able to explore together or by themselves, set up small worlds using the figures and natural materials, flip through the flash cards and name what they were, or sit in their reading corner and go through the books.
We didn't use all of the chapter questions, so we came up with some of our own. Whenever a question asked about the meaning behind a word, they answered what they thought it meant before we looked it up in their student dictionary. We keep a dictionary nearby so they can learn how to look up words. I edited the questions to word them in ways I knew my children would understand. Then I opened the floor for their own questions. Sometimes it would be about Seaman, Lewis' dog, other times it might be "where is the Missouri River?" We then do some research to answer their questions. I allow them to use an iPad so they can ask their questions out loud, instead of having to type them, since they are still working on typing and spelling. There are four comprehensive questions for each chapter. The first covers a vocabulary word from the chapter, the second asks a factual question, the third gauges the students level of comprehension and the fourth is an open-ended question about their opinion or interpretation of the text.
Our creative writing sessions always include some sort of added art, whether it be a drawing, painting, or craft. If it's a craft, we add it to our exploration table, otherwise it's drawn in their writing journal. We didn't use the essay questions for writing activities, but we did use some of them for oral conversations. Our main focus was the hands-on activities. We created a family crest for Meriwether Lewis' family using a printed blank family crest coloring page and both kids designed them. I showed them examples of family crests (including those for our own family) and explained what different symbols could mean. Bean is really into Knights currently, so this activity was right up her alley. Her crest featured a musket, a canoe and Seaman, Lewis' dog. Munchkin's featured a pine cone and acorn, because he's four and that's what he was more interested in. We created paper canoes that we brought down to our local river and let them sail away (not the laminated ones) while observing them, talking about how the water flow would have determined how fast they moved on the river and how dangerous it would be to paddle around rocky or waterfall areas. We also enjoyed walks through forests, around lakes, and along our local river.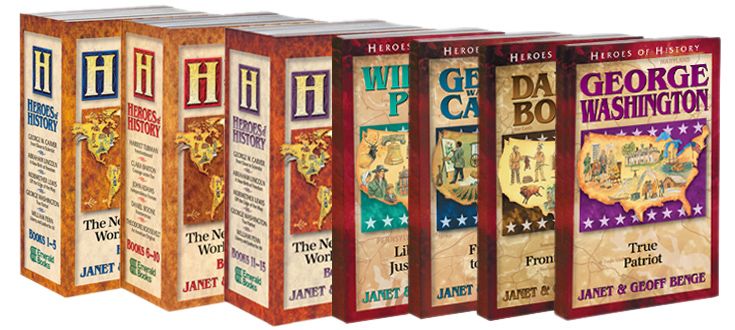 We loved reading Off the Edge of the Map. It was a really interesting way to learn about history and it's perfect for homeschooling families who focus on themes or literature-based learning. We enjoyed researching the places they visited, the people they met, and the animals and plants they found along the way. I would definitely grab the curriculum guide with the book if you plan to use it for a unit study, otherwise I think children who prefer to read and work independently would enjoy reading the book and writing summaries of each chapter. Since there are so many books in the series, it would be really easy to create a history timeline using the books and featuring a historical person for each stop in the timeline of American history. YWAM Publishing offers the books individually, in boxed sets of 5, or the complete collection of 26 books. They also have map books, a Then and Now series, and a biography series for young learners. We will definitely continue using these books for future history lessons!