We received an
Individual Membership
from
Super Teacher Worksheets
to review. This is a teacher resource that can be used by public or private school teachers and homeschoolers. It's even an awesome resource for parents and caregivers as well, since there are so many worksheets, activities and games covered on this website. We have been using it for a couple weeks now and I wish I had known about it sooner!
The price of an individual, unlimited access membership is $19.95 per year. Considering how often we use the worksheets and taking into account how much we have already paid for individual worksheets from other websites, this is a more affordable option for us. There are over 10,000 printable worksheets, activities and games available for school teachers and homeschoolers. The worksheets are recommended for elementary aged students (K-5), but there are worksheets available for preschoolers and some older students as well. They add new worksheets every week and they are working on adding more for grades 6-8.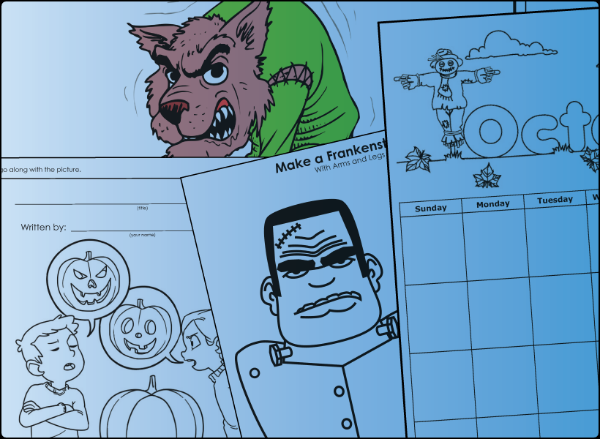 Homeschoolers and teachers will be able to find nearly every subject they teach covered by Super Teacher Worksheets. The subjects include: Math, Reading and Writing, Phonics, Grammar, Social Studies, Science and Spelling. There is also a seasonal section that includes worksheets for tons of different holidays, including Halloween and Christmas, and even less known holidays like Dr Seuss Day and Pi Day. So if you are fond of themed mini units about holidays, you are sure to find plenty of worksheets and activities to fill your needs!
The type of worksheets that can be found go beyond traditional worksheets. There are card games, phonics mini-books (a personal favorite of ours), math mystery pictures, dice games, cut-and-glue activities, research projects, memory match games, word wheels, reading comprehension stories and question sheets, book report templates, maps, and more. You can even make your own worksheets for math, spelling, calendars, flash cards, quizzes, and word puzzles using their worksheet generators. Being a member, you can save those worksheets and use them for future activities too!
While Super Teacher Worksheets does not have a huge selection of foreign language worksheets, there are some available for basic French and Spanish. And since we are currently learning Spanish using an online program, it has been so helpful to have these worksheets on hand for writing and reading lessons. There are flash cards, vocabulary worksheets and reading passages available as well. To switch from English to Spanish or French, select the "Lang" option under the description of the worksheet, but keep in mind that it's not available for every worksheet.
Bean working on her "Letter B" worksheets. There are so many worksheets that appeal to her. She loves whenever a worksheet allows her to color as an answer, but she also loves writing in answers!
But her absolute favorite are the cut and paste spelling worksheets. We love activities that work on fine motor skills, especially when they are fun and educational!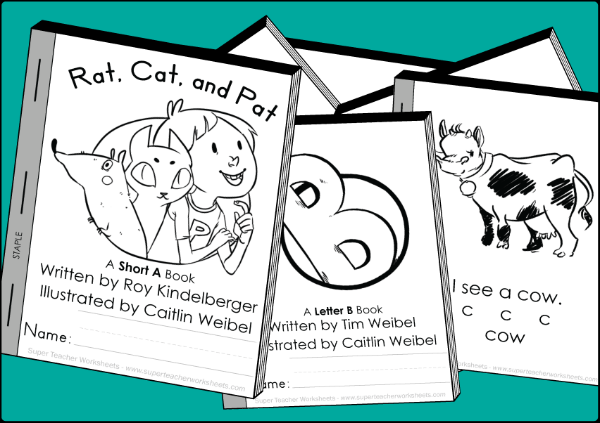 One of our favorite printable worksheets is the alphabet mini-book series! We printed off the first 7 for the first month (Bean was already using the first book when I took the pictures). It covers all the vowels (including short and long vowels), as well as all the consonants. I used my rotary cutter to speed up the mini-book-making process and it seriously only took a couple minutes to put them all together.
Then we stapled them and ta-da! They look awesome! Bean really enjoys using them to practice reading and we are currently considering coloring them in. But for now we are working on mastering them before moving on to the next batch of 7 mini-books!
Another favorite type of worksheet are the math ones! Bean prefers worksheets, while Munchkin prefers hands-on math lessons. We were able to finally have him complete a couple math worksheets when I introduced him to the basic addition coloring sheets! It's like paint-by-number with math problems and it's a really fun way to combine math and art!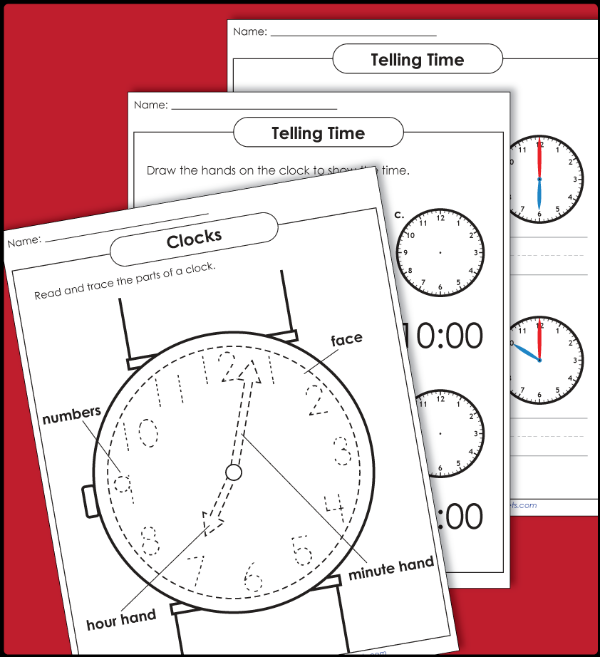 Bean has been obsessed with learning to tell time ever since she was given a wooden toy clock. When I showed her Super Teacher Worksheets collection of "telling time" worksheets, she was over the moon. We have been finding fun ways to combine telling time with storytelling and reading comprehension problems. Like, for instance, if we are working on quarters, I might ask: "Luke went to the bakery at 10:00 am to pick up a loaf of bread. He was having brunch at 11:00 am. He sat in traffic for 45 minutes. How early was he?" And then she would draw the hour and minute hands on a laminated clock or write in the time. There are a bunch of worksheets that already feature a specific time as the answer, so we try to use those and just create stories to go along with them. She loves the problem solving aspect of it!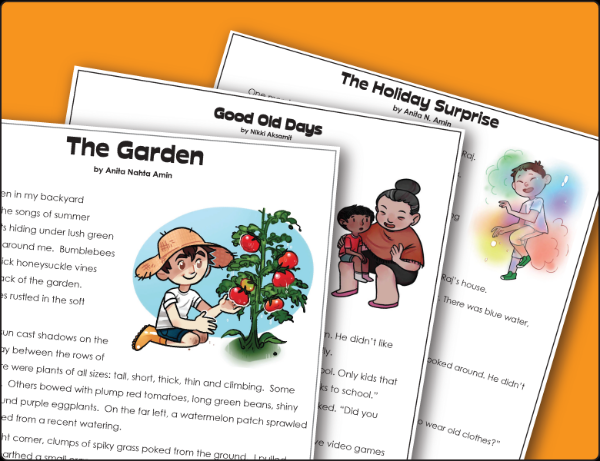 We have only started to use the reading comprehension worksheets, but already they are enjoying them. Typically we use them for oral lessons or I write in their answer, since we aren't up to writing complete sentences yet.
The science section has a ton of great worksheets that we use for mini unit-studies. They cover animals, anatomy, life cycles, electricity, matter, simple machines, space, weather and more! You can print out a weather chart to track the weather outside. You can go on a solar system scavenger hunt. You can even create and play a simple machines board game.
There are just so many worksheets available to choose from. I doubt we will ever get to them all (because there are over 10,000 worksheets!), but I love having that many options! We highly recommend Super Teacher Worksheets to teachers and homeschoolers, because not only is it affordable, but it is a seriously wonderful resource to have on hand!
Be Social!
To read more reviews on Super Teacher Worksheets from the TOS Crew, click the banner below!