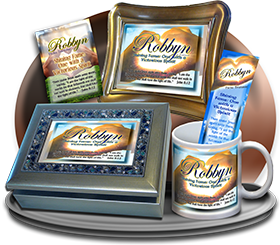 We received a
Personalized Framed Plaque with Name Meaning and Bible Verse
from
CrossTimber
to review. CrossTimber is a family-run business with affordable products. Their best selling product is their custom name meaning and bible verse plaques.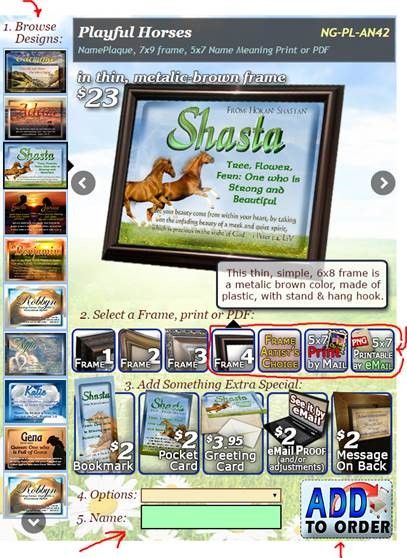 CrossTimber has so many different designs to choose through and group their designs into four main categories: faith and inspiration, animals and creatures, people and relationships, and the great outdoors. So there is a design for everyone and you can truly customize the name plaque to the person you are gifting it to. You can also add on bookmarks, pocket cards, greeting cards, or a personalized message on the back of the frame, for a small additional charge.
We chose the Fishing in the Stream design paired with the 5x7 Artist's Choice Frame. We decided to make this a gift for my grandfather Kevin and we spent several days researching Bible verses before we made a final decision. We went with 1 Corinthians 13:4-7 NIV:
4 Love is patient, love is kind. It does not envy, it does not boast, it is not proud. 5 It does not dishonor others, it is not self-seeking, it is not easily angered, it keeps no record of wrongs. 6 Love does not delight in evil but rejoices with the truth. 7 It always protects, always trusts, always hopes, always perseveres.
The image for the Fishing in the Stream design said: "This pro fisherman baits his hook in the beautiful mists on this country stream. Encourage a fisherman with the meaning of his name on this relaxing getaway to get close to God. The matching bookmark has the same red-shirted fisherman, while the Pocket Card has the profile of an older fisherman in the same peaceful creek."
I chose the fisherman design because my grandfather has two favorite hobbies: fishing and hunting. I've gone hunting with him once, and while I enjoyed spending time with him, I dreaded him actually shooting anything that day. Thankfully there were no deer in the woods that day. However, my favorite memories of my grandfather usually take place at my grandparents cottage on an island with no electricity. I spent many summers there growing up and now I love bringing my children there. I always loved going fishing with him and it was so relaxing being on the water and quietly talking with him or just sitting there waiting for the fish to bite. My kids can't wait to learn to fish next summer and go out on the boat with him. I hope they cherish the same memories I do when they are older.
I spoke with John at CrossTimber who was very patient and helpful in selecting a Bible verse. They did have some suggestions of their own, which they would normally have used with the name Kevin, but I was glad they allowed me to choose a verse that fit my grandfather.
Along with the Name Meaning Plaque, they also sent a newsletter about CrossTimber's history, two business cards, a Bible verse card, and a small name meaning card, which also features the name Kevin.
I'll be giving both the small card and the Name Meaning Plaque to my grandfather for Christmas, along with other gifts we plan to give him. (I usually cross stitch him something special.)
The frame can be hung on a wall or placed on a table.
The frame stands almost straight up.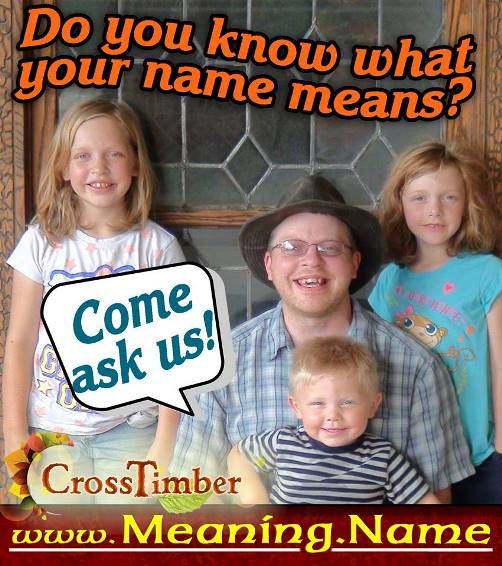 I chose my grandfather because he's a very special member of our family and he was recently ill. We wanted to give him a gift that showed how much he means to our family. Kevin means comely, noble, kind: one who is beloved. And he certainly is!
One of the things I like about CrossTimber is that they research hundreds, or more likely thousands, of names to make sure they have the correct meaning. Sometimes names are used in different regions of the world and have different meanings. For example, I gave my daughter a name used mostly in Ireland, Russia, and Japan (besides America). Each country has a different meaning, although the meaning is similar in Russia and Japan, but almost the opposite in Ireland. And although we have Irish roots, we actually named her after a Japanese character that we loved. My oldest son is also named after a literary character, but his name is also a common Irish name, but with the English spelling. My second son, however, has a name with Greek roots, but French spelling, because we also share some French heritage. We tried to name our children names that reflect our heritage.
CrossTimber offers more than just name plaques, although that is their focus. They also have mugs, bookmarks, and music boxes. When you buy multiple items they offer discounted prices.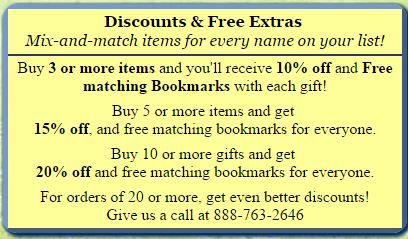 This holiday season CrossTimber is having a
giveaway
. Enter the giveaway below!
Grand Prize: The winner may choose between a: Personalized Mug OR a Name Plaque or 8x10 Plaque! --> Plus 9 more prizes: $10 Gift Certificates
Ends December 4th.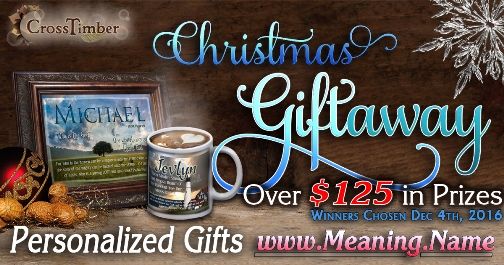 Be Social!