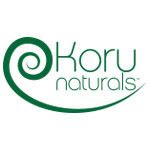 We received four wonderful and healthy products to review from
Koru Naturals
:
Skin Clear Cream
,
Manuka Honey Propolis Soap
,
Manuka Honey and Manuka Oil Facial Cleanser
, and
Manuka Honey, Tamarind and Manuka Oil Facial Toner
. Koru Naturals is a New Zealand company specializing in traditional Maori recipes for a healthier body. All of the NZ Fusion products contain no parabens, artificial colorants or fragrances.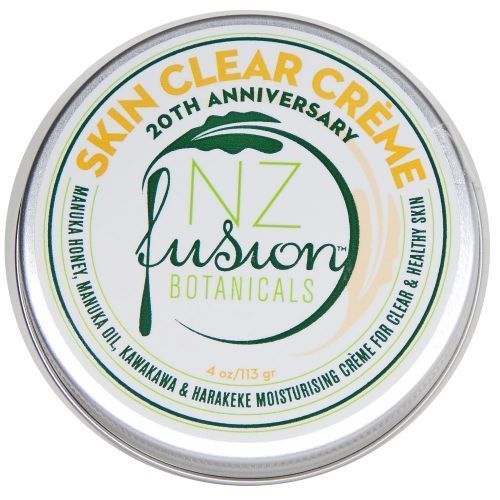 $19.20
The Skin Clear Cream is 4 ounces of unpasteurized Manuka Honey and pure Manuka Oil. The new, 20th Anniversary version, contains new ingredients, including: Kawakawa and Harakeke, Burdock Root, Thyme, and Canadian Aspen Bark. These ingredients add minerals, a natural astringent and anti-inflammatory properties, and natural preservatives. If you struggle with acne or oily skin, this skin creme is for you. I don't often have break-outs, but when I do, I've reached for this creme first. This creme contains powerful moisturizers and promotes elasticity and helps to clear blemished skin. It's recommended to apply twice daily, which helps to restore the natural moisture barrier. But I generally use it when it's needed.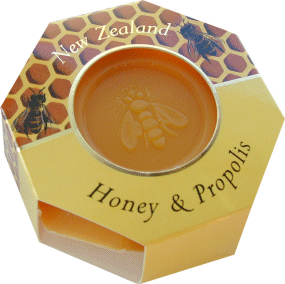 $7.90
The Manuka Honey Propolis Soap is a 4.93 oz. bar of gorgeous soap. It's two-toned and has the most amazing smell. It has quickly become my favorite soap, and I'm extremely picky. One of the best qualities about this soap, besides its health benefits, is how soft the lather is. I have sensitive skin, and harsh soaps can cause me to break out in rashes, but this soap is ideal for people with sensitive skin. The combination of Manuka Honey and Propolis creates a soap that gently moisturizes, cleanses and protects the skin.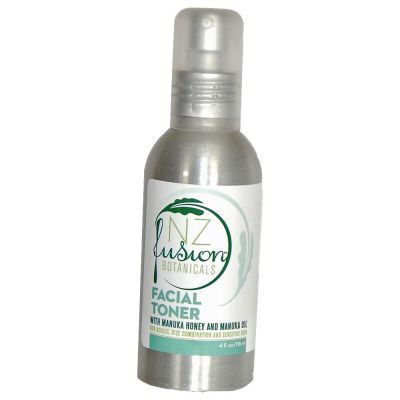 $13.20
The Manuka Honey, Tamarind and Manuka Oil Facial Toner is a 4 oz. conditioner to apply to skin before using a moisturizer. It's ideal for people who struggle with acne, oily skin, or sensitive skin. It's suggested to use after cleansing, but before moisturizing. You just have to squeeze a small amount on a cotton ball and apply it to your face, but avoiding the eye area, and once it's dry you can apply a moisturizer. I usually applied it after a shower, because it feels really refreshing!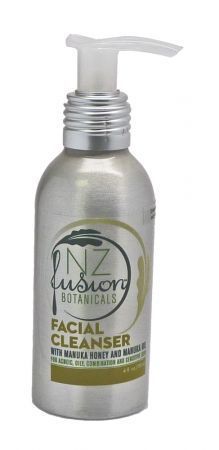 $13.60
The Manuka Honey and Manuka Oil Facial Cleanser is 4 ounces of cleanser perfect for sensitive skin. It's gentle enough, even on the most sensitive skin (at least it beat my test). It's a deep cleanser and doesn't irritate skin. I did notice slight redness (no pain) when I first used any of the Botanical products, but my skin also wasn't used to cleansers or moisturizers. I no longer have that problem and now all of the products work wonderfully! The bottle suggests using your hand or a cotton pad/ball to apply to your face. I chose the easier option and just used my hand. After applying, wait a few minutes, and then rinse it off.
We love Koru Naturals products. Some of the products can even be used by children, but always check the website, as some are not recommended for children under 12 or pregnant women. Also, always check the ingredient lists for possible allergies, as many of the products contain Manuka honey. The products are all-natural, perfect for sensitive skin, and if I'm allowed to be bias, my absolute favorite botanical products.
Social Media
Facebook:
https://www.facebook.com/korunaturals
Pinterest:
https://www.pinterest.com/korunaturals/
If you would like to read more reviews on Koru Naturals, click on the banner below!