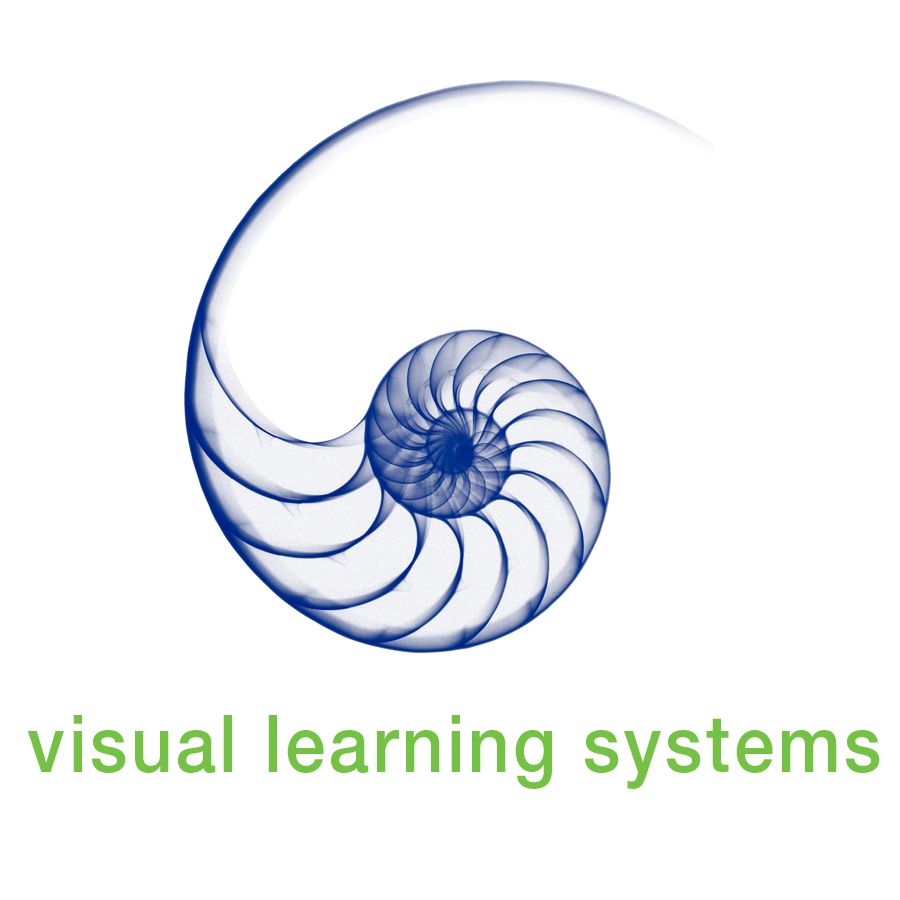 We received Digital Science Online: Elementary Edition (Grades K-5) and Digital Science Online: Secondary Edition (Grades 6-12) from Visual Learning Systems to review. This online science curriculum is suitable for children in grades K-12. We honestly stayed in the elementary range for my children, with Munchkin using the Kindergarten (primary) lessons, and Bean moving between the other grades. She excels at science, so she is not really limited to a single grade.
One thing we do differently is that we do not take quizzes or study. We watch the videos and animations, look at the images, and I reference the teachers guide here and there. Mainly we use this as a verbal lesson. I ask questions out loud, answer questions they may have, and then we begin a conversation about what they learned, what interested them, and if the lesson inspired them to learn about something else. We then explore any topics that come up.
We spend at least 20 minutes each day watching the videos. The majority of the videos are short and they are narrated by an easy to understand woman's voice. She speaks clearly and paces herself well, however the overall feeling is that you are listening to a lecture. And for some people that works best for them! None of us had any issues with the narrations, and my children were interested in each of the videos.
Each video is presented like the screenshot below. With the video on the left, the chapters on the right, and the subjects below (see the second picture). The chapters are divided by primary, elementary and middle/high school grades, and by the subjects of physical, earth, life and health science.
Navigation around the site is really easy. Children who are use a mouse or touch screen will be able to find what they are looking for. Each area is clearly labeled and we never had trouble trying to find certain subjects. If you look in the above picture, you can see that "physical" and "primary" are highlighted. Each of the lessons are presented to the right. There are 1-2 dozen lessons for each category.
One thing that we all appreciate is that each of the pictures are REAL. I cannot tell you how many times my daughter has complained about a science book that uses "cartoon" images. She is very nit-picky and prefers real life images of creatures and organisms. Each picture uses a high-quality image. The only concern we have is that you can't enlarge any of the images. We will often incorporate an art lesson into our science activities, which are usually just drawings or paintings. But it would be much easier with a larger picture.
We printed out some of the student activities pages, but they weren't always needed. I would absolutely recommend them for older students. But since Bean is 5 and Munchkin is 3, we only printed out the ones they were ready for. We tried to pair video lessons with at home experiments. My children do not write independently yet, so I wrote Munchkin's answers and Bean would write hers with my help.
I really like that everything is online and compact. It makes the whole program so much cheaper (and as a homeschooler, saving money is a must) than buying a stack of books and DVDs. However, we are still kind of old-fashioned and love using books. We try to limit screen time, which is why we only use this program for up to 30 minutes per day.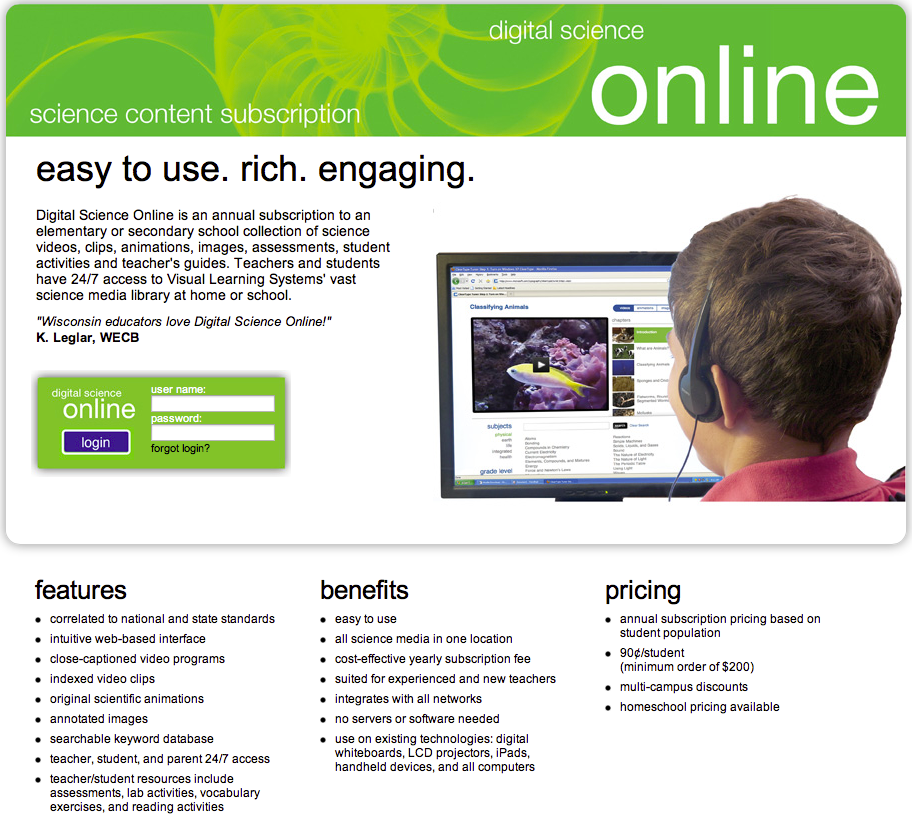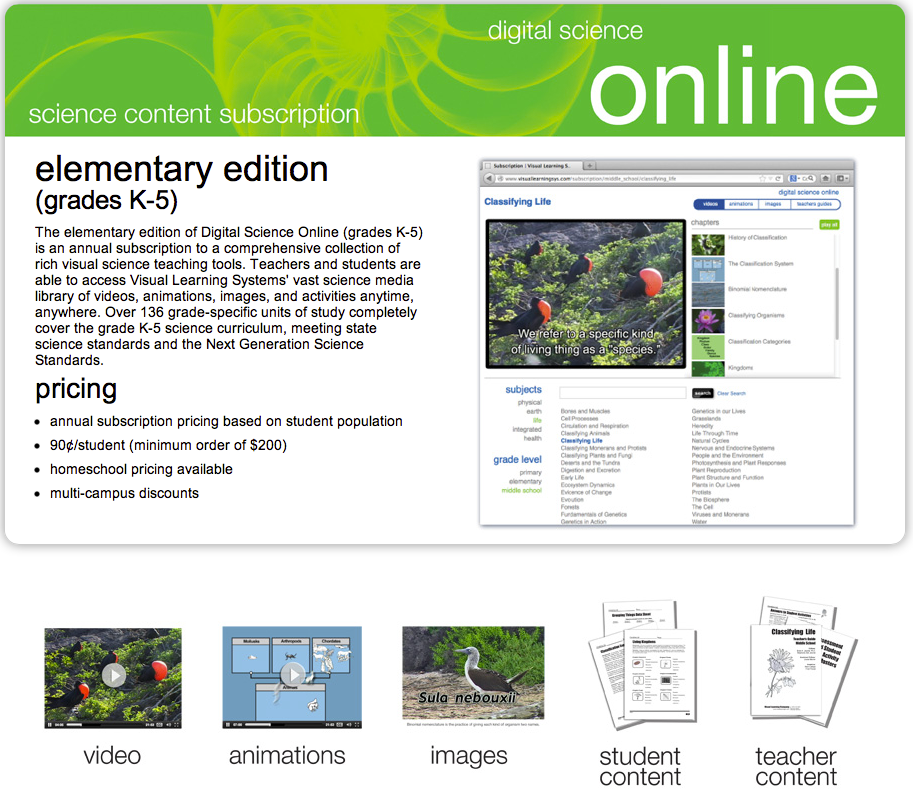 Visual Learning Systems also has a
homeschool
version of their entire program, with reduced prices and can be used by up to 8 students. It is affordable and a great resource for science lessons. I would still use a full science curriculum with it, but I love that there are so many different videos and lessons available, that I feel like it will work with almost any science curriculum. Simply pick and choose which chapters and lessons you want to work with.
Overall, we really liked this online program for supplemental science lesson. I like that we can take it on the go with us, using an iPad and wifi. My daughter loves using Visual Learning Systems in the car! And it makes it so much easier to take our lessons outside with us.
Places to find Visual Learning Systems
If you would like to read more reviews on Visual Learning Systems, click on the link below!