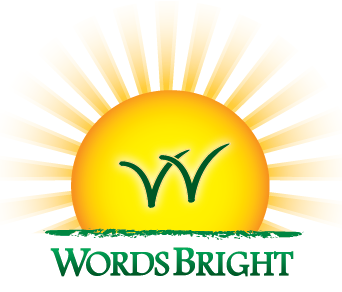 We received S is for Smiling Sunrise from WordsBright. It's a bright and creative ABC picture book for young children. There are educational sing-along rhymes that focus on values and virtues. When you read it to children of mixed ages, you can also put an emphasis on comprehension and vocabulary words. The overall theme of the book is about being positive!
S is for Smiling Sunrise is suitable for children 3 and up, however toddlers will still enjoy listening to the book being read to them. It has 32 colorful pages and is a hardcover. It's available for $16.95 and can be found online and in bookstores. It can also be used as an early reader.
S is for Smiling Sunrise is not a long book. Each page features a sing-along rhyme, one for each letter. You can read the book all at once (it's really great for circle time!) or you can use for Letter of the Week activities.
We read it all at once the first time and since then we have focused on one letter at a time. We have created crafts and activities to reflect on each letter. Some examples:
A is for Artwork. So we created art by painting pictures and dancing around to cheerful music.
B is for Butterflies. We read some of our books on butterflies, learned about their life cycle, and went on a butterfly scavenger hunt.
C is for Colors. We created a rainbow using perler beads and then hung them in the window to see the light shine through. We also experimented by making rainbows using water, a glass, sunlight and paper.
Another activity we used this book for was to create our own alphabet books. We would read the page, talk about the letter, list off words off the top of our head that start with that letter and then create a little story about that letter and word in our literacy journals.
For example, Munchkin wrote stories primarily about vehicles, robots and monsters. His favorite letter, currently, is I. "I is for Iron Giant. Iron Giant is a big robot who loves to eat metal and is really tall and can fly!" For Bean, the themes were much more varied, as she has many more interests. B is for Bruce Banner. E is for Electricity. I is for Island. J is for Journey. K is for Kinetic Sand. T is for Teleportation. Z is for Zoobs.
There are also pre- and post-reading questions that we addressed for each letter, as part of the parent guide activities. They revolved around Goodness, Beauty and Wonder. We also took the time to come up with some of our own questions, unless no one could think of one. It really made the kids think about each letter and word we were talking about and helped them understand concepts better after talking about them.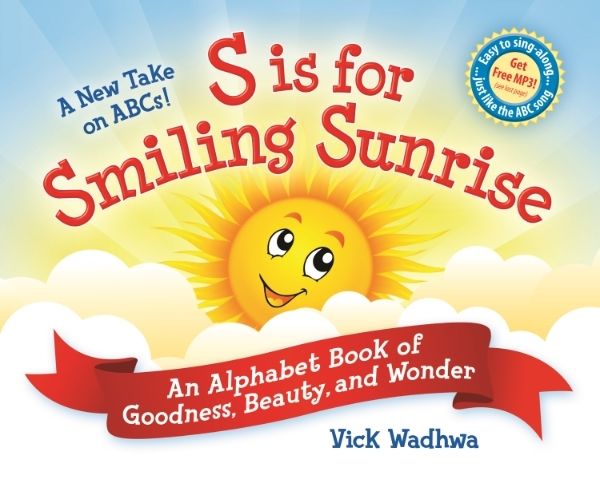 We had a lot of fun creating fun activities to go along with this book. It was a perfect addition to our circle time activities, especially because when it arrived, Munchkin had just started to become more interested in letters. S is for Smiling Sunrise is a colorful and inviting book. My kids immediately picked it up and started flipping through the pages. At this point we have read it enough that Bean can read most of the pages on her own. She loves reading it to her brother, although she does sometimes sneak in her own stories while reading.
One major reason why we really enjoyed this book was because it wasn't just another "simple" ABC book. It used beautiful, strong words, that are enriching to a child's understand of words and literacy. It wasn't all A is for Apple, B is for Ball. My kids gave up on those books when they were toddlers and always preferred the book with richer descriptions and interesting words. It was also entertaining to read and got my children singing about their favorite letters. Bean was able to find a word on most pages that she wanted to look up and learn the meaning of.
Visit the WordsBright website to check out the
freebies
available, including an
MP3 download
of the alphabet song. They also have a parents guide for
Pre-K
kids and
K-3
kids. Our review copies came with these three included as a CD and printable.
I would suggest this book for any family or classroom with preschool aged children. It's a wonderful book for introducing the alphabet and if you use the teacher/parent guides, you will find more educational uses for the book, including concept examination, questions for conversation starters, vocabulary to learn new words, and activities to create and explore.