Logic of English
is a great learning resource that we are very fortunate to review! We received
Foundations A
, which came with
Reusable Resources
and
Doodling Dragons: An ABC Book of Sounds
. We chose the Manuscript sets. We also had the opportunity to review the
Doodling Dragons App
, which is a fantastic app that is great for toddlers and preschoolers!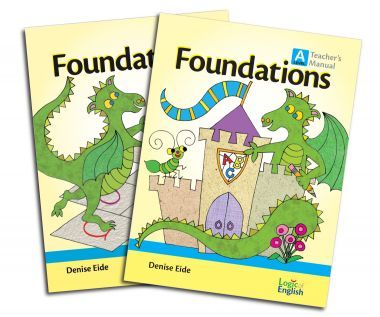 Logic of English is a language arts program for schools and homeschools, and is especially great for struggling readers and foreign language students of any age learning English. They offer many products, such as
Essentials
, which is a systematic approach to reading, spelling, writing, and grammar and is curriculum for children ages 7+.
The Rhythm of Handwriting
is a handwriting curriculum in cursive and manuscript for ages 4 to adult.
Foundations
which is a multi-sensory approach to teaching reading and writing and is comprised of parts A, B, C and D (D is coming soon) for children ages 4 to 7. A teaches basic phonemic awareness to short-vowel sounds. B teaches short sentences, long vowels, schwa sounds and multi-letter phonograms. C teaches paragraphs, new spelling rules and phonograms, and multi-syllable words. D will teach the mastery of phonograms and reading children's books when it is released.
Foundations A costs $38 for the Teacher's Manual and $18 for the Student Handbook and covers 40 lessons. You can choose between the printed copy and the PDF version, but the price is the same. A classroom set is also available. Doodling Dragons: An ABC Book of Sounds costs $15 and the App costs $4.99.
The Teacher's Manual is extremely thorough and gives you a step-by-step guide to teach each lesson. There are lots of helpful suggestions on ways to introduce the lesson to students who learn better with different learning styles. Many lessons suggest having a Dr. Seuss book on hand, which immediately draws my kids over every time. They also suggest different materials, ranging from toys to food to sensory materials like shaving cream. Each lesson lists which (optional) materials to have on hand for the lesson, so I usually have the kids help me gather the materials. They love helping out with little tasks like this and are interested in what the materials will be used for in their lesson. The lessons are hands-on and interesting. Some of the lessons only take an afternoon and others we have spread out over the course of two to three days. We have modeled many of our sensory bins and other sensory activities to be related to their lesson of the day.
I also really appreciate that there is a heavy focus on mastery for each lesson, instead of moving on without the student being ready to. That is why we take our time with each lesson and during the review period revisit each of the previous lessons to see if they need to be refreshed. We typically take a day or two to work on reviewing the previous lessons and once they are ready we move on. The activities thus far have not been too hard for them, but I believe that's because they are more comfortable with the materials after having been exposed to these kinds of activities for most of their life. We aim to use these lessons on a daily basis with one lesson-free day per week (usually in-between lessons).
Logic of English Foundations A was the perfect starting point for my son and has been extremely effective in his lessons. Before he could name every letter and recognize a few short words, and now he can read more than a dozen words. My daughter is especially fond of these lessons as they usually involve some kind of sensory activity. Many lessons also address some form of fine motor play. Each page from the student handbook is removeable and we used them in dry-erase sleeves, so that they could be reused again. The lesson only take up a few pages and once they are removed from the book we keep them organized in a folder.
We keep sensory bins and Dr. Seuss books on hand for each activity because while my daughter is perfectly happy to begin the writing process, my son is less thrilled by the idea. He enjoys exploring the sensory activity I have set up while she works on the lesson plan and then he joins us for the reading part when she's finished writing. And that's just fine, because when he is ready to begin writing, he will have had plenty of fine motor practice!
Here's the first Reader that is included in the Student Handbook! While we have not reached this lesson yet, my children were quite eager to make their little book and we now keep it next to their Logic of English activities corner. We only created the book ahead of schedule because my children were able to read each of the words in the book. We wouldn't do the same for the other Readers because they aren't at that level yet. The Teacher's Manual says that you can draw the pictures instead if the student wishes, but my kids really liked the pictures that were provided, so that's what we used. I removed the pages carefully and folded the book pages (not stapled, so we can leave the pages out to dry before assembling). I cut out the pictures as well, which is something I'd normally let the kids do, but they did not want to at the time.
They sat next to each other and worked on the word on their page.
They were so proud of their completed book!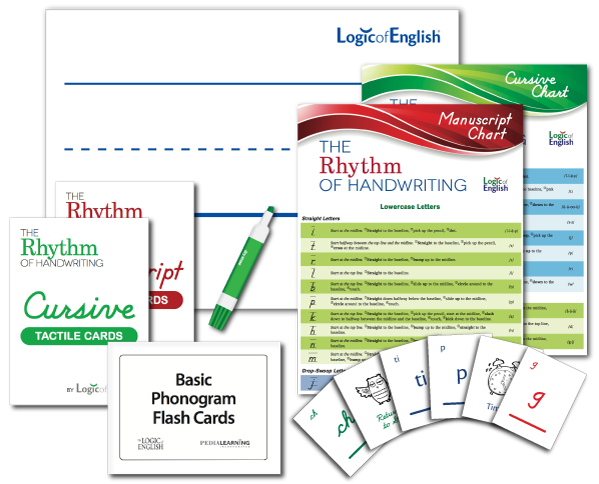 The Foundations Reusable Resources comes with a whiteboard, basic phonogram flash cards, handwriting tactile cards, phonogram game cards (you'll need a minimum of two decks for these games, the bookface set and the writing style you are teaching, either cursive or manuscript), and a Rhythm of Handwriting quick reference chart. While they may look like a small pile, they are used in so many lessons and many times outside of the lessons.
The star of the Reusable Resources was the
Tactile Cards
set! My children cannot get enough of these cards and they are the first thing they ask for when we start our activities. We pull out the cards needed for each lesson and before we even get started they feel along the lines and curves and I ask them to explain how the letter, number or strokes feel to them. Bean will usually say something along the lines of, "the curve went
all
the way around like this" waving her arms in a similar fashion to the curve or she will point at her ankle and raise her finger all the way up to her hips and say "the line was straight like this!"
The four decks of tactile cards look like this. They cover uppercase and lowercase letters, as well as numbers including zero and strokes.
Here's a glimpse of what the manuscript set looks like. You can't tell from the pictures, but they have a raised, sandpaper texture. Young children will especially enjoy feeling and tracing the letters and numbers to familiarize themselves with them. It's a great way to introduce literacy activities before they begin writing, as these cards can be used to teach them the strokes that are needed to write each letter and number.
You can use the tactile cards to spell short words. Children can experience feeling the letters and then practice writing them.
We also use the tactile cards to practice matching strokes to the letters.
Sometimes when we are having a lesson-free day, we will pull out a book and a couple game cards and see if they can match any of the cards to the words in the book while I read to them. For example, "wh" could be matched to what or when, while "wor" could be matched to work or word. Using a couple at a time (no more than four) is not too distracting for them and I remind them not to look ahead. We read each word and they point out the word that matches the card as it comes up.
They also used the cards to form words. Sometimes we'd have a particular word in mind or they could try to create their own. We'd choose a few cards at a time to work with, so they had limited choices, but also to keep them focused and save them from searching through the entire pile for one card.
Munchkin mainly uses the bookface cards and Bean uses the manuscript deck.
I used the
Basic Phonogram Flash Cards
to introduce phonograms to my children, as they had only known about letters and a few family word trees previously. We dropped the family tree lessons for now and focused on phonograms, as I did not want them to be stressed out by too many different styles of lessons.
There are notes on the back of the cards with example words and helpful tips to remembering these sounds, though some cards do not have the English word rules.
The whiteboard is extremely sturdy and stain-resistant, compared to the other whiteboards we own. We use Crayola dry-erase markers on the boards and they wipe away easily. Bean was practicing writing some letters earlier in the day. We have put almost all of our letter focus on lowercase letters, because for a while she would only write uppercase letters, even if everything she was looking at was lowercase. It has been a challenge for her to give up writing only in uppercase, but through this program and another that we use, the transition has been gradual but it's much easier for her now.
Some days she will use the phonogram flash cards to practice writing. We typically use this side of the white board with both children. The back side has multiple smaller lines.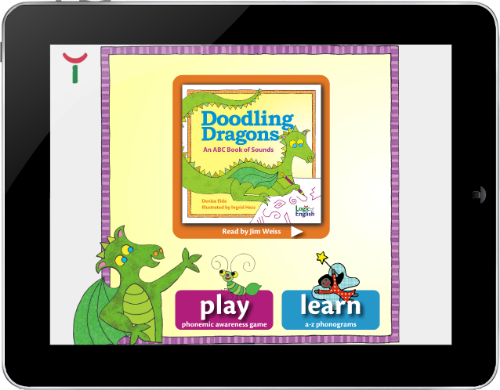 We read Doodling Dragons by Jim Weiss before we tried out the app of the same name. While there isn't a story line in the book, there didn't need to be. Each letter was accompanied by words that used each of the letters sounds. For example, for letter A the page said "apples and ants," "snakes ate grapes," and "wash the walls," and was accompanied by pictures depicting what the words said. It was quite like Dr. Suess' ABC book, which is why I think my son enjoyed it so much! And even though the page does not say it, we often find ourselves saying "Big G, little g, what begins with g?" and so on with each letter.
Doodling Dragons was a fun app! My son loved it, just as much as he loved the book. This app focuses on learning the sounds that make up words. The game works on building pre-reading skills by exploring each letter of the alphabet and going through each sound. You could follow up this app with the Phonograms app once your children are more comfortable with letters and phonograms and are ready to begin spelling. The Doodling Dragons App is available for IOS and Android and is recommended for children ages 2-7.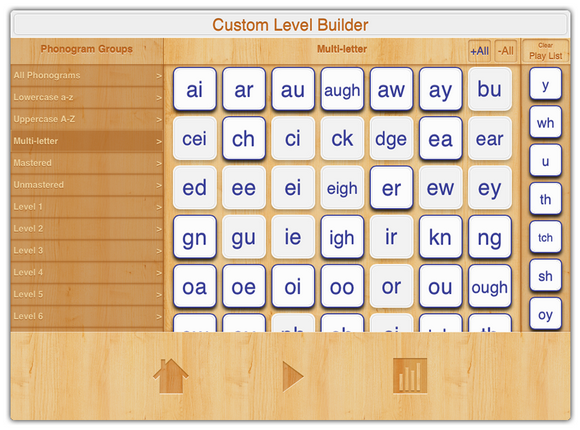 They also have another app available called Phonics with Phonograms that can be used along with the Logic of English products for children and adults. This is a phonics recognition game for reading and spelling that teaches 74 phonograms. This app is available for $2.99.
I cannot say enough how much we enjoyed the Logic of English learning materials that we received. The lessons are all engaging, hands-on and multi-sensory, which is exactly how we like our lessons to be! We look forward to completing each lesson and know that they will be fun and informative. This is a series that I hope to continue using as they move on to the next level!
~ Social Media Pages for Logic of English ~
If you would like to read more reviews on Logic of English by the Schoolhouse Crew, click the banner below.