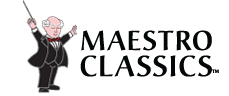 We had the fantastic opportunity to review two classical music CD's from
Maestro Classics
and to incorporate them into our homeschool music lessons. We reviewed
Mike Mulligan and His Steam Shovel
which is based on the classic children's story written by Virginia Lee Burton and
The Sorcerer's Apprentice
which is a symphonic poem inspired by the poem written by Goethe. Stories in Music provides children with narrated symphony orchestra performances by the London Philharmonic Orchestra. They can be bought in CD or MP3 format and have several other classic titles to choose from, including
Casey at the Bat
,
My Name is Handel
,
Peter and the Wolf
,
The Soldier's Tale
,
Juanita the Spanish Lobster
, and
The Tortoise and the Hare
. My children are familiar with The Tortoise and the Hare from Aesop's Fables, but the other titles we still haven't explored. Other titles that are available on MP3 are
Carnival of the Animals
and
The Story of Swan Lake
, which are two of my personal favourites! I would really love to see these titles available on CD! The CD's are priced at $16.98 and the MP3 versions are under $10.00.
The 24-page booklets included with the CD's contain lots of information including biographies, history of the stories, music sheets, songs, activity pages, games and ideas of some activities you can do at home! My kids aren't quite old enough for some of the activities, but we were able to sing the songs and read the sheet music. These pages are downloadable in PDF format when you purchase the MP3 versions.
Mike Mulligan and His Steam Shovel is recommended for children ages 4+ and families. The Sorcerer's Apprentice is for children ages 6+. I believe children of all ages can benefit from the music, as mine did. Not only would they be listening to a classic story, they would be listening to beautiful music, which is a lesson in itself. My children enjoyed listening to these CD's and have asked to listen to them again and again.
We specifically chose Mike Mulligan and His Steam Shovel because it was a story I had read as a child and I knew my children would enjoy it. My son is especially fascinated by machinery and really enjoyed the activities we created while we read and listened to this CD. We created Montesorri-inspired 3-Part Cards of steam-powered and diesel-powered machines, including steam shovels. We watched videos of how these machines worked and worked on classifying them. We talked about how these machines helped shape the modern world. We also created a timeline showing when each machine was created (it folds out, so we could have included it in a lapbook if we had wanted). My children's favourite activity was while we listened to Mike Mulligan and His Steam Shovel I set up a sensory bin full of packed dirt with a square outline in the middle and Munchkin and Bean used their construction trucks to dig a square hole for the cellar. It was great to see them practice their fine motor skills while trying to maintain control of the truck and only dig within the lines. After the hole was dug they just enjoyed playing in the sensory bin and added small people to represent the different townsfolk.
Bean loves looking at sheet music and enjoys naming the different notes. We printed out blank music sheets so she could practice copying the notes from the song. She used her own sheet music to play on the piano. Though she has little patience for playing the piano from sheet music, she felt like she was playing her own because she had written them.
We chose The Sorcerer's Apprentice because my son is currently obsessed with Mickey Mouse and recently watched Fantasia. He recognized the story right away and went to find his Mickey the Apprentice doll. We used Mickey as a make-shift puppet and acted out the story. We gathered up lots of buckets (though they were not full of water!) and brooms (because we don't have regular mops) and while Mickey fell asleep after casting his magic, the kids pretended to be the "magic" and spill all the buckets of pretend water all over the floor and the brooms worked on mopping the water up. But eventually the water became too much and they pretended to be swamped by the big waves. It was a fantastic imaginative play activity that they created all on their own while listening to The Sorcerer's Apprentice.
The middle page with the instruments showing what makes up an orchestra is what inspired us to find Montessori 3-Part Cards of instruments (I provide the link below).
We learned about a few key words while listening to The Sorcerer's Apprentice: poem, ballad, stanza, sorcerer and apprentice. We used these as our "words of the week". I taught them what each word meant and Bean practice writing these words on paper and in a salt tray while Munchkin formed the words using letter tiles. For Mike Mulligan and His Steam Shovel we learned: steam shovel, operator, diesel, and boiler. We looked at many pictures of steam-powered and diesel-powered machinery and compared their features. We discussed how these types of machinery evolved over the years as technology became more advanced. Munchkin really enjoyed learning about the different parts of the steam shovel!
While we do not have the right pots to try out the Kitchen Percussion activity, it would be a great activity to try! I feel like we need to incorporate music more into our homeschool lessons and this would be a fun way to do so!
We picked up Mike Mulligan and His Steam Shovel at our local library and noticed that Virginia Lee Burton had written other similarly themed books: Katy and the Big Snow and Maybelle the Cable Car. While we did not create many activities to go with these other stories, it was still nice to read them.
Bean especially enjoyed reading the book while listening to the music. It was a similar experience to listening to books on tape, except it was accompanied by classical music. It really brought the whole story to life. While reading she pointed out different pictures and told me what was going on. She recognized some of the words on the page and pointed them out to read to me.
Maestro Classics also has some
educational materials
on their website, including
curriculum guides
,
sheet music
,
home projects
, lapbooks, music appreciation guides and a unit study. I wish they had sheet music available for each of their products, but they only offer sheet music for Peter and the Wolf. It would be nice to see the other ones available so we can print them out and use them for activities.
We spent a week on each CD listening to them and creating a different activity for each day. We really liked them and look forward to learning with other Maestro Classic CD's in the future! It will be interesting to see which CD's they add to their line-up in the future.
Check out Maestro Classics social media pages!
If you'd like to read other reviews written by The Old Schoolhouse crew, click the banner below!