Kinder Cottage Publishing
provided us with two books from the Peter Rabbit series. We chose
Peter Rabbit At The Farm
and
Peter Rabbit and The Little Boy
. These books are perfect for young children in the 3-9 age range, though they will certainly be enjoyed by younger or older children, as they are classics and well loved. These books were written by Duff Graham for the Henry Altemus company over 90 years ago and have had the written text modernized for readers. For example, instead of using velocipede, they now use the word bicycle.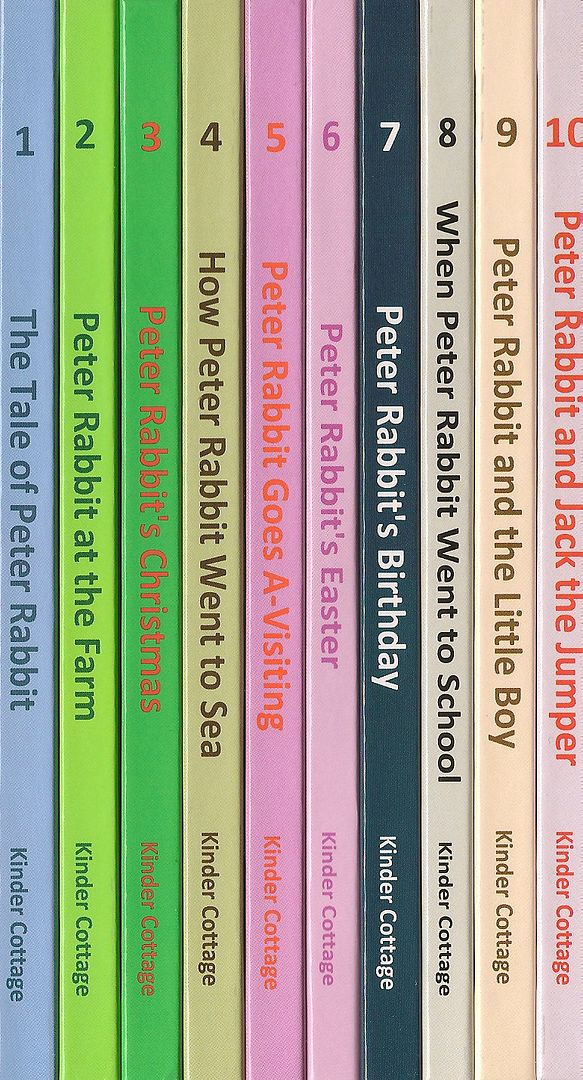 I'll admit that before reading these titles we were only familiar with The Tale of Peter Rabbit. We bought it years ago and we've only read it a few times. Before reading our Kinder Cottage books, we read The Tale of Peter Rabbit to familiarize ourselves with the characters and setting. I wanted my kids to be able to look at each character and know who they were.
We have now read these stories several times over the weeks and my kids have begun to love the characters! Bean instantly became interested in Peter Rabbit, because he was a naughty rabbit who liked exploring and rarely followed his mother's directions (they have so much in common!). And Munchkin liked the little boy. He wouldn't say why, but I expect it's because he was so generous and gave the rabbits gifts. Or because they have matching curls.
To enhance their learning and add to the story, I set up a few activities for them based on the books. We created a small felt garden, two Peter Rabbit sensory bins (one garden themed with fresh vegetables to explore and the other included stuffed rabbits and dolls clothes, because the animals in these stories wear clothes), and an activity center with story cards (animal characters, vegetables, farm equipment), sight word flash cards (we used words from the stories), matching farm animal sound cards (ex. cow/moo, horse/neigh, etc.), coloring pages and other activity pages, like simple word searches.
Here are pictures from our Peter Rabbit Small World. We used green felt for the yard and a square of brown felt for the garden. We used Playmobil vegetables and a small boy, Safari Ltd. farm animals, and two men from our Lincoln Logs sets (because that's who Bean chose to represent Mr. McGregor and his farm hand). We also used a Little People Farm Stand, so there could be a pond and an area to milk the cows. Small Worlds are a great way to bring stories to life!
As for Peter Rabbit, Bean insisted on using this huge fuzzy bunny! Which makes sense, because he's the only toy we have the resembles him.
Bean set up the animals by grouping them by type.
The farm hand is already working on milking the cows. Bean was sure to add a bucket for Peter Rabbit to spill.
We don't have too many little rabbits to choose from, so we used these two to represent the other rabbits in the story. Sometimes one was Peter's mother, or one of his sisters, or a friend to make mischief with. Bean liked these two because it showed one rabbit standing, like they do in the books, and another sitting, like a normal rabbit.
Bean loves small worlds, though she prefers to play with them on her own. So while Munchkin was riding his scooter in the living room, she was playing with the small world. They switched when she was done.
Peter Rabbit and the Little Boy had a lovely afternoon and Peter was delighted to go home with presents!
We used our farm sound cards along with some Safari Ltd. figurines for a simple matching activity.
We read each of the books (since the one that we own leads up to Peter Rabbit at the Farm) and then the story line skipped a bit in time to land at Peter Rabbit and the Little Boy. Peter Rabbit at the Farm mentions the fourth book, How Peter Rabbit Goes to Sea, but does not give any details. It makes me so sad to skip over an adventure like that, so we will have to find the other stories from this series at our local library or used bookstore! Peter Rabbit at the Farm follows Peter returning, once again, to Mr. McGregor's farm. He goes on a few adventures with the farm animals and helps some of them. They help him out in return and even help him to escape from the farm after he's caused a bit of ruckus. This was a fun book to read and helped to teach a few morals, such as to help others in need.
Peter Rabbit and the Little Boy was about how Peter is disobeying his mother (again) and wanders around with another naughty rabbit. They end up meeting Mr. McGregor's grandson (I assume, as they did not clarify who he was exactly). They learn that not all humans are mean to rabbits and they go home with gifts for their family. I will save the twist for the readers, but we were quite shocked by what happened on their way home! We were very pleased with the outcome of the story and were glad to have read it! This book helped to serve as a reminder to be generous to others and to be forgiving as well!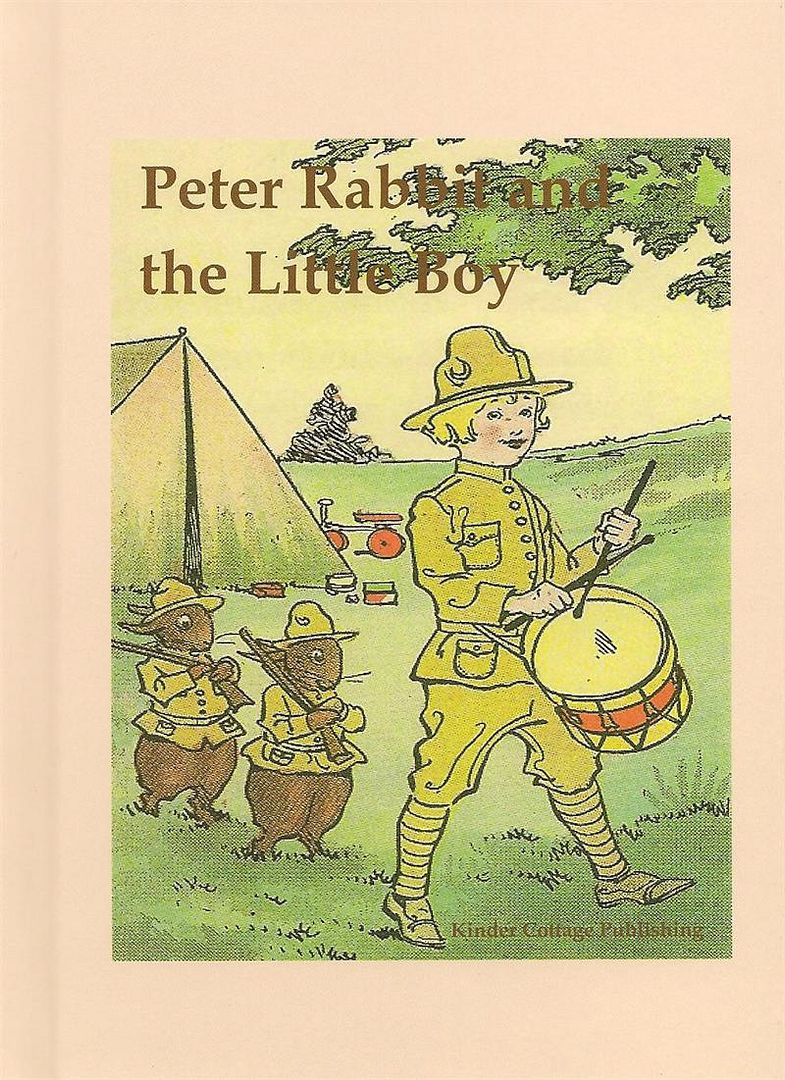 We really enjoyed reading these Peter Rabbit stories and think they would be a fantastic addition to any book collection. We also love how affordable Kinder Cottage books are! The Peter Rabbit books are priced at $4.00 each, or $30.00 for the complete set of 10 books! Mind you, the suggested price for these books are $12.95. How incredible is that? The books are hardcover and high-quality. I would definitely suggest these books for young children who love animal adventure stories. And while Peter Rabbit is quite a naughty rabbit, he does learn valuable lessons!
If you would like to read reviews on other Peter Rabbit titles from Kinder Cottage, click on the banner below!


If you enjoyed this post, follow along with us on Facebook and Pinterest or subscribe by email or Bloglovin'!