We reviewed
We Choose Virtues
Parenting Cards
. The Parenting Cards are suitable for children ages 3-11, however my 2 year old had no difficulty following along. You can choose between New International Version, which has Old and New Testament verses and King James version, which is strictly Old Testament. We chose the New International Version. These Parenting Cards are used for homeschooling and school activities that teach character education and can be paired with Bible studies, as each card features a quote from the Bible. And while this
is
a religious product, it can also be used by non-religious families. Children will always need a positive outlet and good influence to teach them.
The Parenting Cards are used to teach children to be virtuous and each card features a different virtue, such as attentive and diligent. The cards can be used one at a time to learn the meaning behind the virtue and what it means to apply that virtue to everyday life. For example, we started with kind and used the card to inspire activities that kindness would apply to. Because my children are young we used pretend play activities to learn about these virtues. So for kind, they practiced opening doors for each other, picking up objects when the other dropped and learned to say things like, "thank you, that was so kind of you!" when someone else did something nice for them. This has worked particularly well at the park, because they are surrounded by older children who are not expecting the kids to be so forward with thanks and praise for others actions.
You can hang them on your wall or bulletin board or put them on a card ring, like we did. Originally we had planned to hang them on the wall next to their other posters, but because the cards are double-sided we would have had no way to see the back without taking them down. So instead we put them on a ring so this way the kids can flip to the next card we are focusing on. We put a hook in the wall above their learning station so they have access to it. My daughter loves practicing to read the virtue word and telling me she interprets the word. It's really lovely to see how well she understands each of the virtues!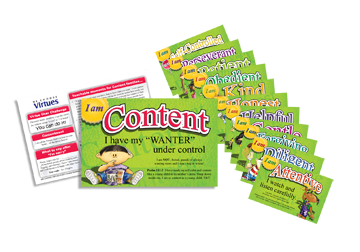 There's no particular learning style that the Parenting Cards align with, you simply teach the way your children understand best. Each full-color card features a virtue kid, what that virtue means, a Bible quote, and how to use the virtue in everyday life. Each card also includes questions and appropriate responses, as well as giving teachers options and ideas on how to teach the concept of the virtue.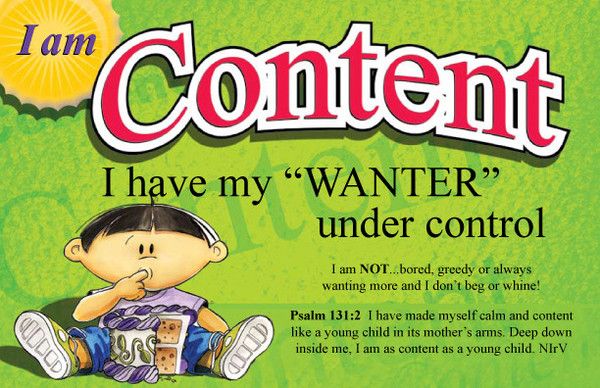 Bean either spells out the virtue or sounds it out. She often says things like, "A is for Attentive." Because of that we quickly rearranged the cards so they are in alphabetical order. You do not need to teach the virtues in any order. You can even let your child choose which they want to learn about next.
We also received their
download bundle
, which includes a Teacher's Handbook, Family Character Assessment, Coloring Pages, Butterfly Award, and Sing-along Song Sheets.
Kids of VirtueVille Coloring Book (PDF Download) - After you introduce the virtue and finish the activities, you can print off a coloring page for that virtue. My kids are still getting used to coloring in the lines (they prefer freestyle art), so they focused on coloring in the letters and then worked on bits here and there on the virtue kids.
Family Character Assessment (PDF Download) - You can complete this on a weekly basis to see how they are using the virtues and assess their progress.
Teacher's Handbook (PDF Download) - Gives you great ideas on how to teach the virtues and is a resources that works well with the Parenting Cards.
Butterfly Awards for Kids (PDF Download) - Either after you finish a virtue or after you complete learning the whole set, you can award your child with one of these adorable printables!
There are 13 cards in the set and they are printed on high quality card stock and sized 8.5" by 5.5". The set costs $38.49. These cards are also included in the
homeschool
and
family
kits. I personally find the cost of the cards by itself to be too high, so if you are on a budget, you may want to invest in one of the kits instead.
That being said, the folks at We Choose Virtues are offering our readers some great coupons!
For the months of May and June use the promo code BIG50 to receive 50% off their amazing set of 12 11x17 Kids of VirtueVille Posters! These posters can be used at home, in school or in church.
For the months of June through August use the promo code BTS20 to receive 20% off anything in the We Choose Virtues store! That includes any of the kits!
Only one promo code per order.
If you would like to read other We Choose Virtues reviews, click on the banner below!


If you enjoyed this post, follow along with us on Facebook and Pinterest or subscribe by email or Bloglovin'!